The effects of U.V light on mrkA, mrkD genes in local isolates of Klebsiella pneumoniae
Keywords:
K.pneumoniae, U.V lights, mrkA, mrkD genes, biofilm formation.
Abstract
Klebsiella pneumoniae is dangerous pathogens that can cause severe diseases. This study included isolation of 50 isolates of K.pneumoniaefrom different clinical sources from different hospitals in Baghdad city, the number and percentage of isolates according to the sources (urine, blood, sputum, burns, ear swabs, pus, wounds and stool ) were 22(44%), 11(22%), 4(8%), 4(8%), 3(6%), 3(6%), 2(4%) and 1(2%) respectively. The ability to form biofilm was carried out using Tissue culture plate methods (-TCP-). The results showed that 80% of the isolates were producer biofilm; the genetic study was used to detect the presence of mrkA, mrkD genes that are believed to be responsible of biofilm production. The ratio was mrkA 87.5% and mrkD 50% before exposure to U.V.light to reduce to 43.7% mrkA and 18.7% mrkD in isolates after exposure to U.V.light source.
References
Claudia, V.;, Francesca, L.; Maria, P.B.; Gianfranco, D. and Pietro, E.V. Antibiotic Resistance Related to Biofilm Formation in Klebsiella pneumoniae. Pathogens: 3: 743-758.2014.
Sharma, S.K.; Mudgal, N.K.; Sharma, P. and Shrngi, B.N. Comparison of phenotypic characteristics and virulence traits of Klebsiella pneumoniae obtained from pneumonic and healthy camels (Camelusdromedarius). Adv. Anim. Vet. Sci.: 3:2: 116-122.2015.
Bales, P.M.; Renke, E.M.; May, S.L.; Shen, Y. and Nelson, D.C. Purification and characterization of biofilm-associated EPS Exopolysaccharides from ESKAPE organisms and other pathogens. PLoS One, 8.2013.
Maria B.; Patricia, A.C.Aida, D. and Luisa, J. Exploring Dangerous Connections betweenKlebsiella pneumoniae Biofilms and Healthcare-Associated Infections. Pathogens, 3:720-731.2014.
Ayad, F. N. and Khwam, R. H. Study Some Virulence Factors ofKlebsiella pneumoniaeIsolated From Clinical Sources. Thi. J. Med., 4: 3.2008.
Jeremiah, G. J.; Caitlin, N. M.; Jean, S.; Tylor, J. J.; and Steven, C. Type 3 Fimbriae and Biofilm Formation Are Regulated by the Transcriptional Regulators MrkHI in Klebsiella pneumoniae.J. Bacteriol., 193(14): 3453–3460.2011.
Yang, J. Wilksch, J.J.; Tan, J.W.H.; Hocking, D.M. and Webb, C.T. Transcriptional Activation of the mrkA Promoter of the Klebsiella pneumoniae Type 3 Fimbrial Operon by the c-di- GMP-Dependent MrkH Protein. PLoS ONE, 8:11.2013.
Maria, D.A.C.; Dana, B.; Zeus, S.; Catalina, G.V.; Nicole I.; Miguel, A. D. C. and Jorge A. G. Multi-functional analysis of Klebsiella pneumoniaefimbrial types in adherence and biofilm formation. Virulence, 4(2):129–138.2013.
Struve, C.; Bojer, M. and Krogfelt, K.A. Characterization of Klebsiella pneumoniae type 1 fimbriae by detection of phase variation during colonization and infection and impact on virulence. Infect.Immun., 76: 4055-65.2008.
Steen, G.S.; Casper, S.; Morten, H.; Carsten, S. and Karen, A. K. Screening for genes involved in Klebsiella pneumoniae biofilm formation using a fosmid library. FEMS Immun. Med. Microbil.,59: 521- 524.2010.
Steen,G.S.; Sujay,C.; Dagmara, I.K.; Kristian, H.; Steven, C.; Carsten , S. ; Evgeni, V. S. and Karen, A. K. Structural and Population Characterization of MrkD, the Adhesive Subunit of Type 3 Fimbriae. J. Bacteriol.,195(24):5602–5613.2013.
Bose, S.; Khodke, M.; Basak, S. and Mallick, S.K. Detection of Biofilm Producing Staphylococci: Need of The Hour. J. Clin. Diag. Res.: 3, 1915-1920.2009.
Ahmad, M.T.; Abed, A.A. and Abed, A.L. The role of biofilm for Pseudomonasaeruginosa to resistance ultraviolet and MIC concentration for antibiotics. Scientific Conference,11: 19-13.2012.
Fan, H. and Gulley, M.L. DNA Extraction from Fresh or Frozen Tissues. Molecular Pathology Protocols. Springer: 49: 1-9.2001.
Ariadnna, C.C.; Verónica, E.K.; Karina E.M.; Sara, A.O.; Sarbelio. M.E.; Alicia, G.E.; Elizabeth, F.R.; Edgar, O. L. V. and Juan, X.C. Pathogenic determinants of clinical Klebsiella pneumoniae strains associated with their persistence in the hospital environment. Bol. Med. Hosp. Infant. Mex.,71(1):15-24.2014.
Bellifa, S.; Hassaine, H.; Balestrino, D.; Charbonnel, N.; M'hamedi, I.; Terki, I.K.; Lachachi, M.; Didi, W. and Forestier, C. Evaluation of biofilm formation of Klebsiella pneumoniae isolated from medical devices at the University Hospital of Tlemcen, Algeria. Afr. J. Microbiol. Res., 7(49): 5558-5564.2013.
Van Laar, T.A.; Chen, T.; Childers, B.M.; Chen, P.; Abercrombie, J.J. and Leung, K.P. Genome sequence of a multidrug-resistant strain of Klebsiella pneumoniae, BAMC 07-18, isolated from a combat injury wound. Genome Announc.: 2:6:01230-14.2014.
Wu, M.C.; Lin, T.L.; Hsieh, P.F.; Yang, H.C. and Wang, J.T. Isolation of genes involved in biofilm formation of a Klebsiella pneumoniae strain causing pyogenic liver abscess. PLoS One:, 6 .2011.
Costerton, J.W.; Lewandowski, Z.; Caldwell, D.E.; Korber, D.R. and Lappin-Scottn, H.M. Microbial biofilms, Annu. Rev. Microbiol. 49:711-745.1995.
Sanchez, C.J.;, Katrin, M.; Miriam, L.B.; Kevin, S.A.; Desiree, R.R.; Joseph, C.W. and Clinton,K.M. Biofilm formation by clinical isolates and the implications in chronic infections. BMC Infect. Dis.: 13, 47.2013.
Erlangung, G. Assessment of sustainable antimicrobial methods with regard to their ability to reduce airborne and surface bacteria in the food supply chain. PhD thesis, Inaugural- Dissertation, Rheinischen Friedrich-Wilhelms-Universität.2010.
Rhaiem, N.; Ouhssine, M.; Menane, Z.;Sobh, M. and Driouich, A. The antimicrobial effect of Ultra–Violet on pathogenic micro- organisms in a solid medium. J. Microbiol. Biotech. Res.,3(6):54-58.2013.
Schurtz, T.A.; Hornick, D.B.; Korhonen, T.K. and Clegg, S. The type 3 fimbrialadhesin gene (mrkD) of Klebsiella species is not conserved among all fimbriate strains. Infect Immun. ,62(41) 86-91.1994.
Alcántar-Curiel, M.D.; Blackburn, D.; Saldaña, Z.; Gayosso-Vázquez, C.; Iovine, N.M.; De la Cruz, M.A. and Girón, J.A. Multi-functional analysis of Klebsiella pneumoniaefimbrial types in adherence and biofilm formation. Virulence, 4: 129–138.2014.
Tarkkanen, A.M., R. ; Virkola, S. C. and Korhonen, T.K. (1997). Binding of the type 3 fimbriae of Klebsiella pneumoniae to human endothelial and urinary bladder cells. Infect. Immun., 65:1546– 1549.2013.
Clegg, S.; Korhonen,K.T.; Hornick, B.D. and Tarkkanen, A,M. Type 3 fimbriae of the Enterobacteriaceae. CRC Press, Boca Raton, Fla., 4: [2] 104.1994.
Schroll, C.S.; Kim, B.B.; Karen, A.K. and Carsten, S. Role of type 1 and type 3 fimbriae in Klebsiella pneumoniae biofilm formation BMC Microbiology, 10:179.2010.
Dana, B. The Production of the E.coli common pilus by Enterotoxigenic Escherichia coli and Klebsiella pneumoniae. Msc. Thesis, Graduate School, Florida University.2010.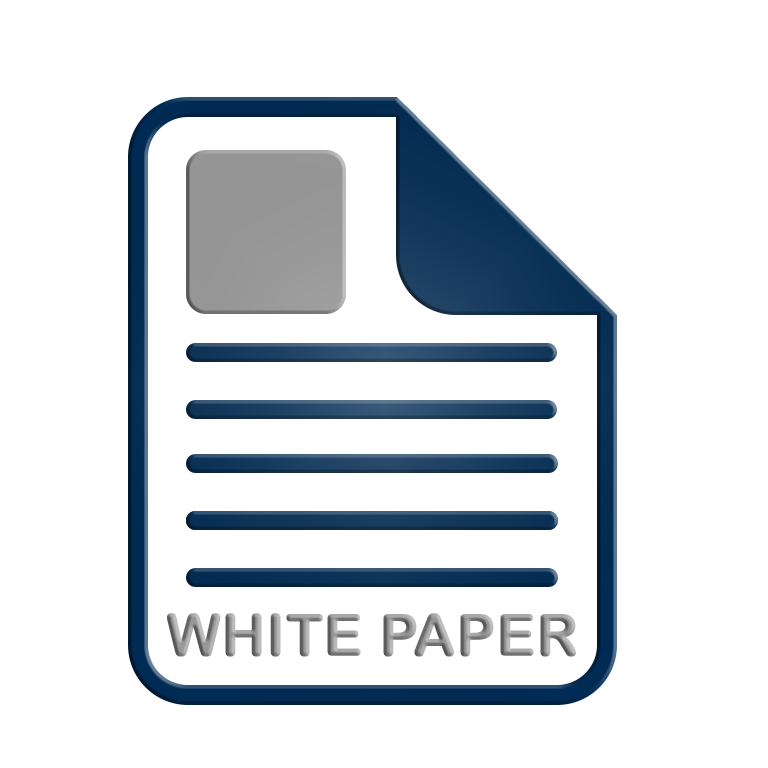 Downloads
How to Cite
[1]
A. H. Alwan and S. M. Abass, "The effects of U.V light on mrkA, mrkD genes in local isolates of Klebsiella pneumoniae", Al-Mustansiriyah Journal of Science, vol. 27, no. 4, Feb. 2017.
Section
Biological Science
License
The journal has no restrictions for the author to hold the copyrights of his articles. The journal does not allow authors to republish the same article in other journals or conferences that is published in one of its volumes.